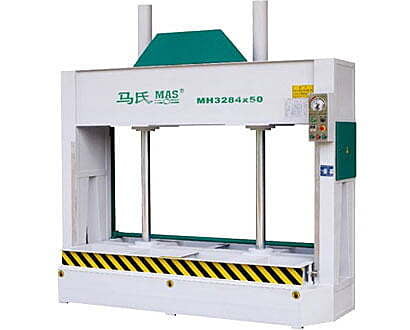 Cold Press
A cold press is a machine used in woodworking and laminating to produce flat and composite panels for high-pressure laminate and veneer pressing. Unlike a hot press, it does not use heat to bond the materials. Instead, it relies on pressure alone to bond the layers of material together.
A cold press produces solid wood panels, veneers, and engineered wood. The cold press process involves laying a stack of material between two platens, closing the press, and applying pressure to bond the layers together.
Cold pressing is often used when heat-sensitive materials are bonded or when the final product requires minimal dimensional changes. Like hot presses, cold presses are used in various industries, including furniture production, cabinetry, and flooring manufacturing.